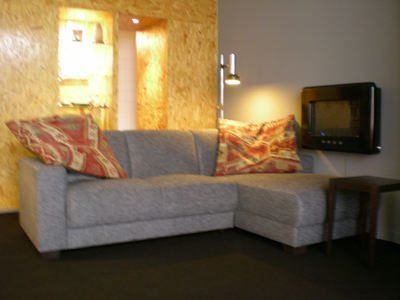 The apartment fits a single person or a happy couple, its spacious for 55M2 and its fully equipped with a kitchen and bathroom. All facilities are included, smoking allowed.
This mini apartment is comfortable and with a lazy minimul luxurious design. Just imagine light grey wall and a pale green ceiling. Large comfortable sofa's and art on the wall. This apartment is located on the ground floor, no stairs. Small bedroom, bed size 200*120.
Right in the centre of Amsterdam it is still quiet and relaxed with the busy world outside.
The museumdistrict, restaurants and bars are seconds away.
Rental price Euro 195,-- per night