Westerstraat-Jordaan A Place 2 Stay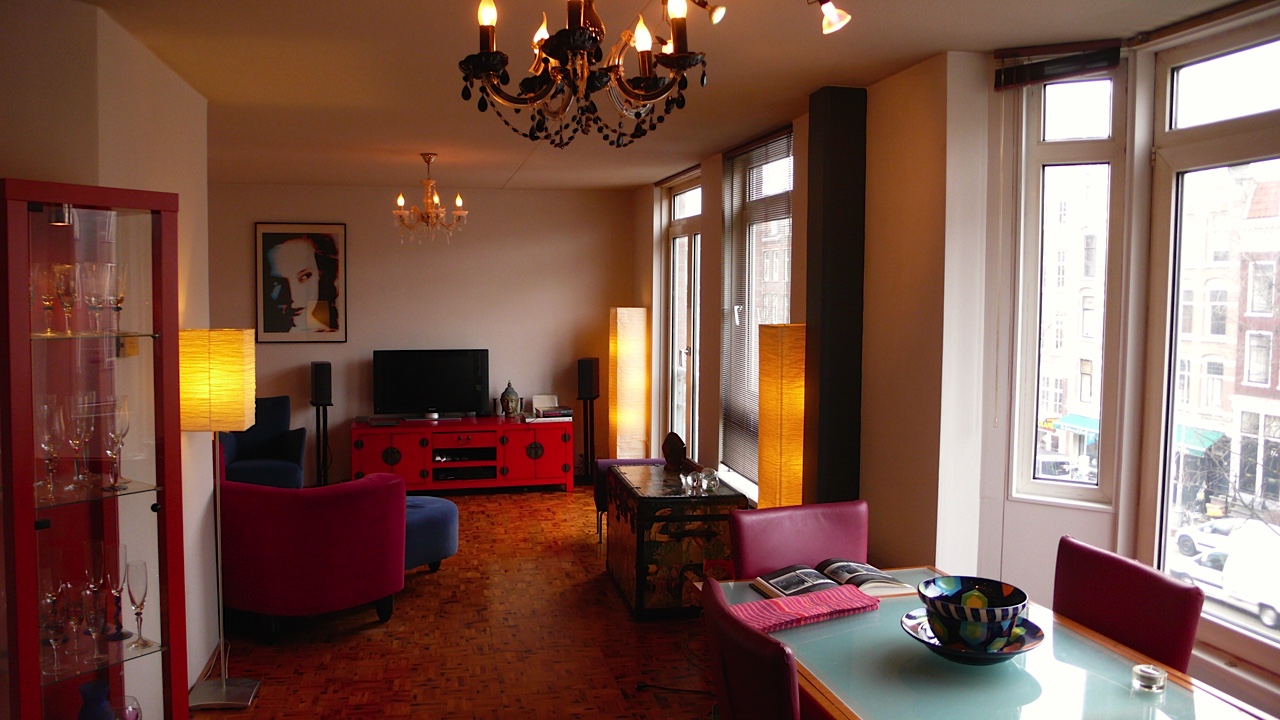 This large fully equipped apartment is located in the famous Jordaan area and is very bright with many windows in the front that look out into the street. Every Monday morning a large market takes places here where you can find vintage clothes and a variety of organic and local products. You will find plenty of restaurants in the area and the Noorder Kerk (Nothern Church) is a well known beacon.
The apartment is large for Amsterdam standards with 72M2 meters and is located on the second floor. The living room runs all over the front of the building and the open plan kitchen is fully equipped with coffee maker, microwave etc.
The apartment is decorated in a cosy decorative quality style and is perfect as the starting point to explore Amsterdam.
This place can host a single person or a happy couple, the separate bedroom has a large double waterbed for comfortable sleeping. Further more you will have a separate toilet and a bathroom with shower. Fully equipped kitchen.
Rental price:


one or two persons : EURO 200,--


http://www.facebook.com/aplace.stay