Prinsengracht A Place 2 Stay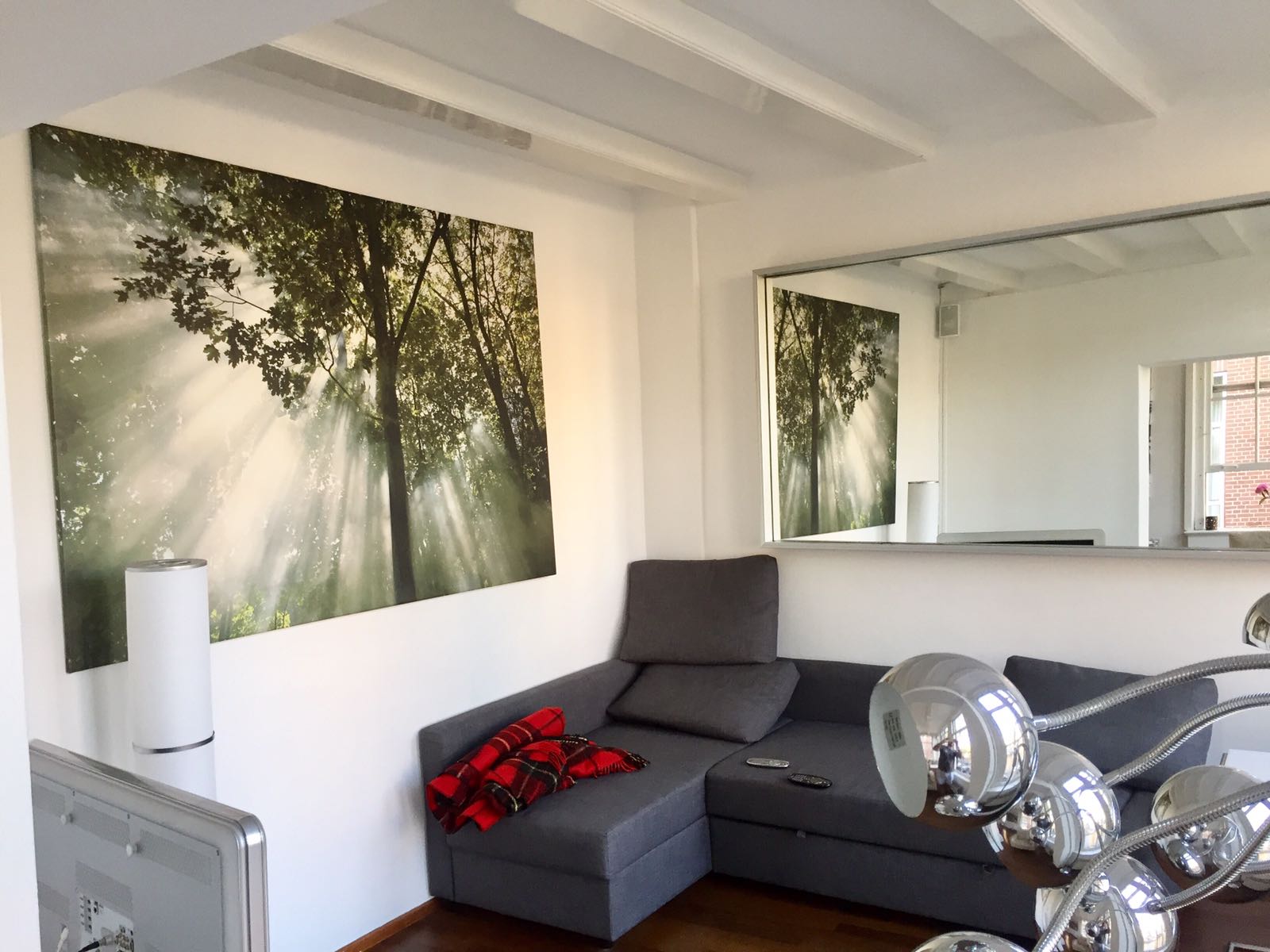 This large fully equipped apartment is located in the famous Prinsen Canal area and is very bright with many windows in the front that look out into the canal. Every year you will have the perfect view for the famous Amsterdam Canal Pride Parade.
The apartment is large for Amsterdam standards with 72M2 meters and is located on the first floor. The living room runs all over the front of the building and the open plan kitchen is fully equipped.
The apartment is decorated in a modern comfortable style with art and is perfect as the starting point to explore Amsterdam.
The bedroom has windows that overlook a small garden, large closets with some storage on sides. The bathroom has a walk in rain shower with curtain, a bathtub etc.
The livingroom has an L-shape with a sofa that is also a sofabed. The open plan kitchen has a great view towards the living area. Open windows with views of the Prinsen Canal.
This place can be the home for a single person or a happy couple, the separate bedroom has a large double bed for comfortable sleeping. Further more you will have a separate toilet and a bathroom with bath. Fully equipped kitchen.
Rental price:
one or two persons : EURO 2.000,-- excluding utilities.
http://www.facebook.com/aplace.stay